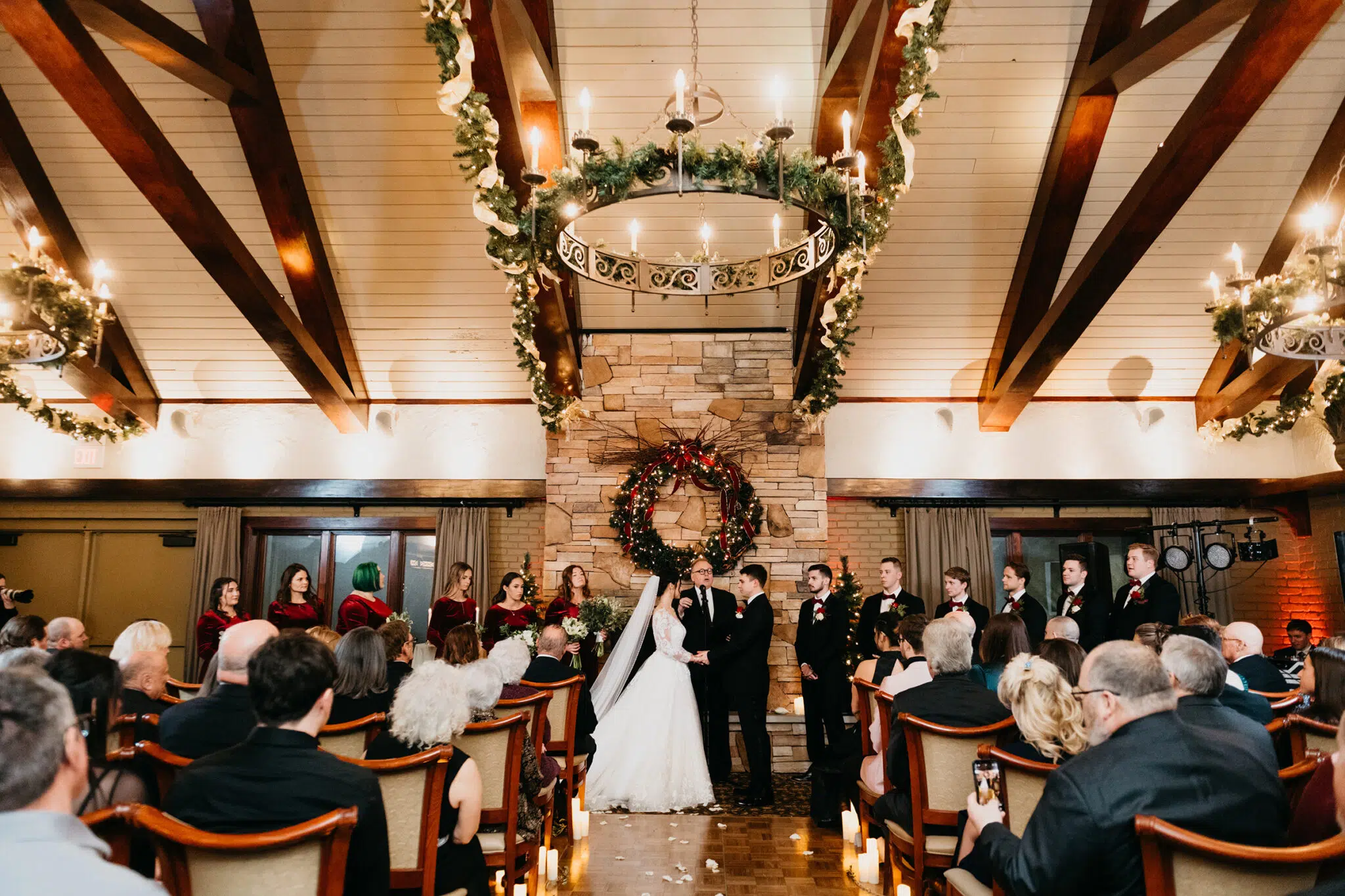 A Magical Winter Wedding at The Iroquois Club in Bloomfield, Michigan
Are you planning to get married this winter, and searching for the perfect wedding venue in Bloomfield, Michigan? Then look no further than The Iroquois Club! From its magical outdoor grounds to its charming indoor ambiance, it truly is a unique and special place for couples to celebrate their love.
Discover why The Iroquois Club is the ideal winter venue
From being snuggled under cozy blankets while sipping hot cider around a warm fire to exchanging vows surrounded by crisp snow and a blanket of stars, The Iroquois Club provides an unforgettable winter wedding experience. With its stunning views of the Detroit skyline and exquisite outdoor decor, you'll create treasured memories at this magical venue for years to come.
See how you can make your day even more magical
With so many special touches to bring your day to life, you'll never lack for ideas at the Iroquois Club. From natural and rustic outdoor decor to modern amenities, we work with you and your budget to craft the perfect day. Or set up a private snowshoe activity or ice skating party beforehand for an added bit of fun! Make your winter wedding extra special with options for every taste.
Get tips on how to plan a stress-free winter wedding
Planning a wedding can be overwhelming, but with the right tips you can make the process stress-free. Start by setting a timeline so that you know when to book vendors and how far in advance everything needs to happen. Make sure to schedule ample time for fittings and wedding prep. Prioritize items on your checklist according to importance — that way, if something takes up more of your budget than expected, you'll still have had the most important tasks taken care of first! For more tips on planning your winter wedding view my blog on whether or not to have a first look here.
Michigan wedding vendors who made this day possible are…
Hotel – Embassy Suites
Ceremony & Reception Venue – The Iroquois Club
Flowers – Family
DJ – DJ Crashers