The Westin Book Cadillac Detroit Wedding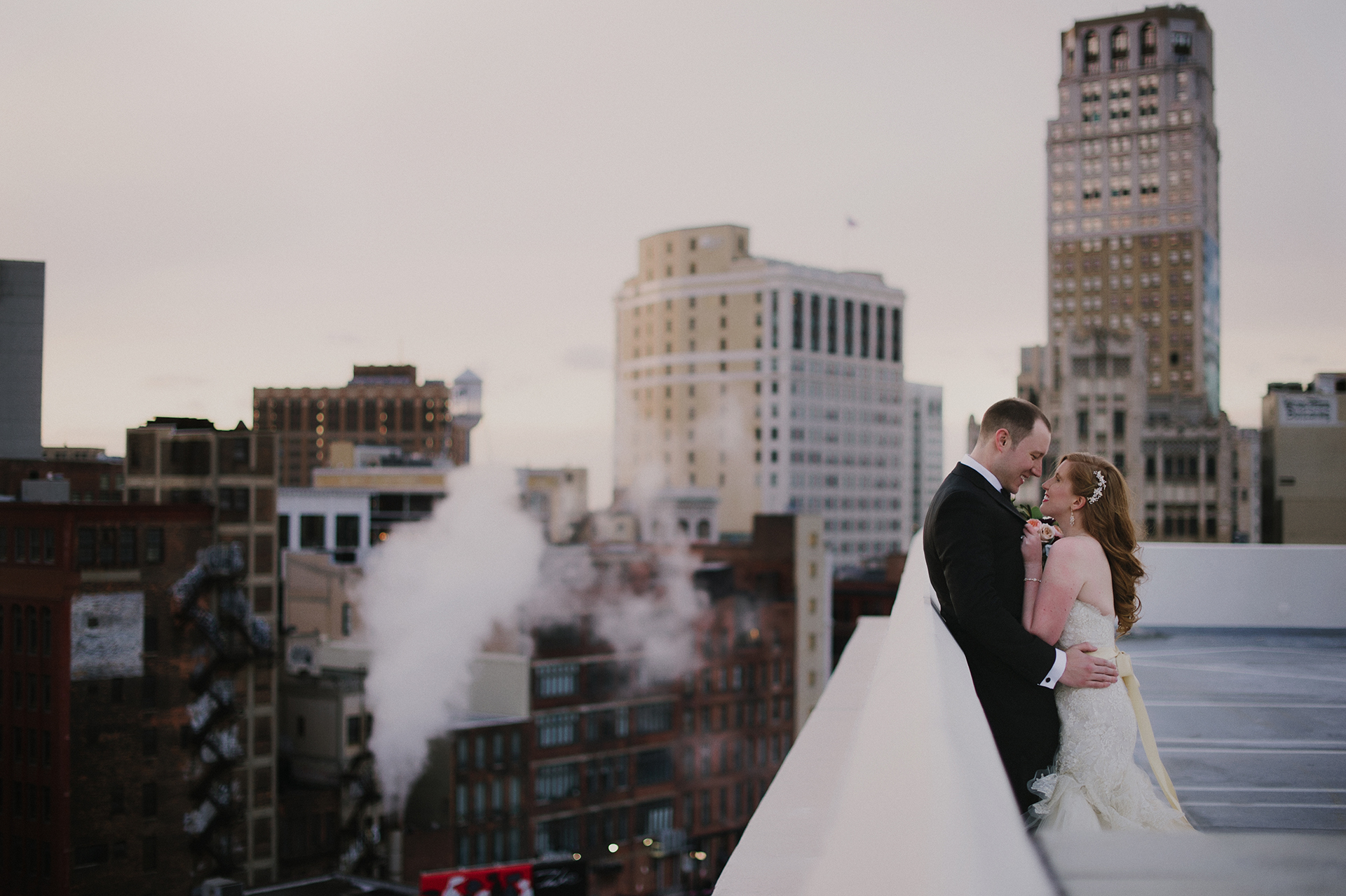 Erica and David's Westin Book Cadillac Detroit Wedding was the best day. We truly could not have asked for a better way to spend our New Years than with this couple, celebrating both them and the amazing year ahead! Every single part of the day was stunning and jam packed with so much love and of course, tons of fun.
To start the day off, I arrived at The Westin Book Cadillac where Erica and her girls were getting ready! They were in their cute pre wedding outfits gathered on the bed talking and laughing before it was time to put on their dresses. Meanwhile, Nicole went to meet up with David and his guys in Royal Oak at Dapper House Barber & Shop. This shop was the perfect place for the guys to be pampered and kick back before the big day!
Once everyone was looking their best it was time for the first look! David was waiting for Erica on a staircase in the Westin Book Cadillac. When she walked down the steps to meet him he looked at her with such love in his eyes! He gave her a little spin and they made their way down the stairs to begin this beautiful day together. We traveled around the city, finding the most incredible spots to take these two and their wedding party! The shots of Erica and David turned out to be so romantic. They really touch your heart just looking at them. The wedding party was so much fun to work with, at the DIA we were able to capture some fun shots of the whole bunch that i'm sure will be the best memories to look back on.
Soon it was time to head back to The Westin Book Cadillac for the ceremony. Erica and David looked so in love as they said their vows to each other in front of all the people they love. It was now time for the party to begin! The reception room was so gorgeous, as Erica and David entered the room the were met with cheering and excitement! As the night went on with speeches, cake cutting and dances there was so much anticipation for the clock to strike midnight and the new year celebration to begin! The moments that were captured at the end of the night were definitely my favorite! Everyone grabbed their new year's gear and danced the rest of the night away! I just love New Year's weddings!
We had the time of our lives capturing Erica and David's amazing wedding!
Take a look at this fun day!
xoxoxo
Sarah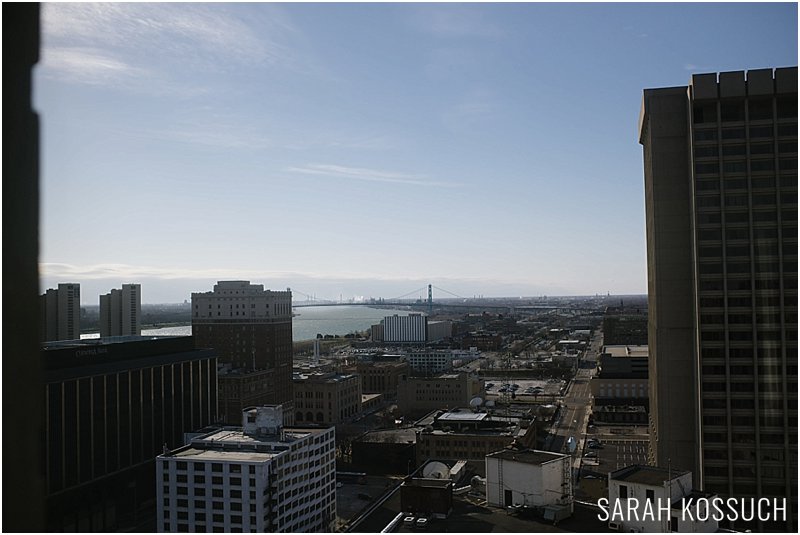 Vendors
Videographer – Baran Video Productions
Florist – PETIT FLEUR EVENTS
Cake – Kim Deller
DJ – Go Pro DJs
Make Up & Hair – Detroit Glam
Dress – Bridal Couture of Birmingham
Bridesmaids Dresses – Adrianna Papell
Photo Booth – Shutter Booth
String Trio – Joe Deller