Guys I cannot believe I'm writing about my brother and new sister in law's North Lake Tahoe, Tahoe Vista California Wedding. I won't lie this is a BIG blog because it was so hard to narrow down just a few images to highlight on this one. Their wedding had such a fun untraditional flair that every step of the way we were excited to shoot. Luckily Lindsey came along so that I could enjoy the second half of the wedding with my family.
The entire day was, well, very relaxed. My husband and I stayed in this incredible house that Ryan + Valerie rented which was once called the Fitzhaven Estate for the long weekend. It was with some of their family and close friends. That was where they decided to have both the ceremony and reception. SO SMART. The venue is different then it was in the past since a complete remodel of the home was done. This house is so cool and come to find out it was once owned by Farah Fawcett as well as Cher!
I kept describing to everyone how deceiving it was because once you pull in it had this very dark cabin feel on the outside almost felt like we were in up north Michigan! However the moment you step inside it was unbelievable. Bright white, very modern and rustic. Fantastic remodel they did on this home.
When it came to the wedding day we just lounged in the bedroom we stayed in which I never wanted to leave 😉 I'll share with the photo I took from my iPhone the day prior…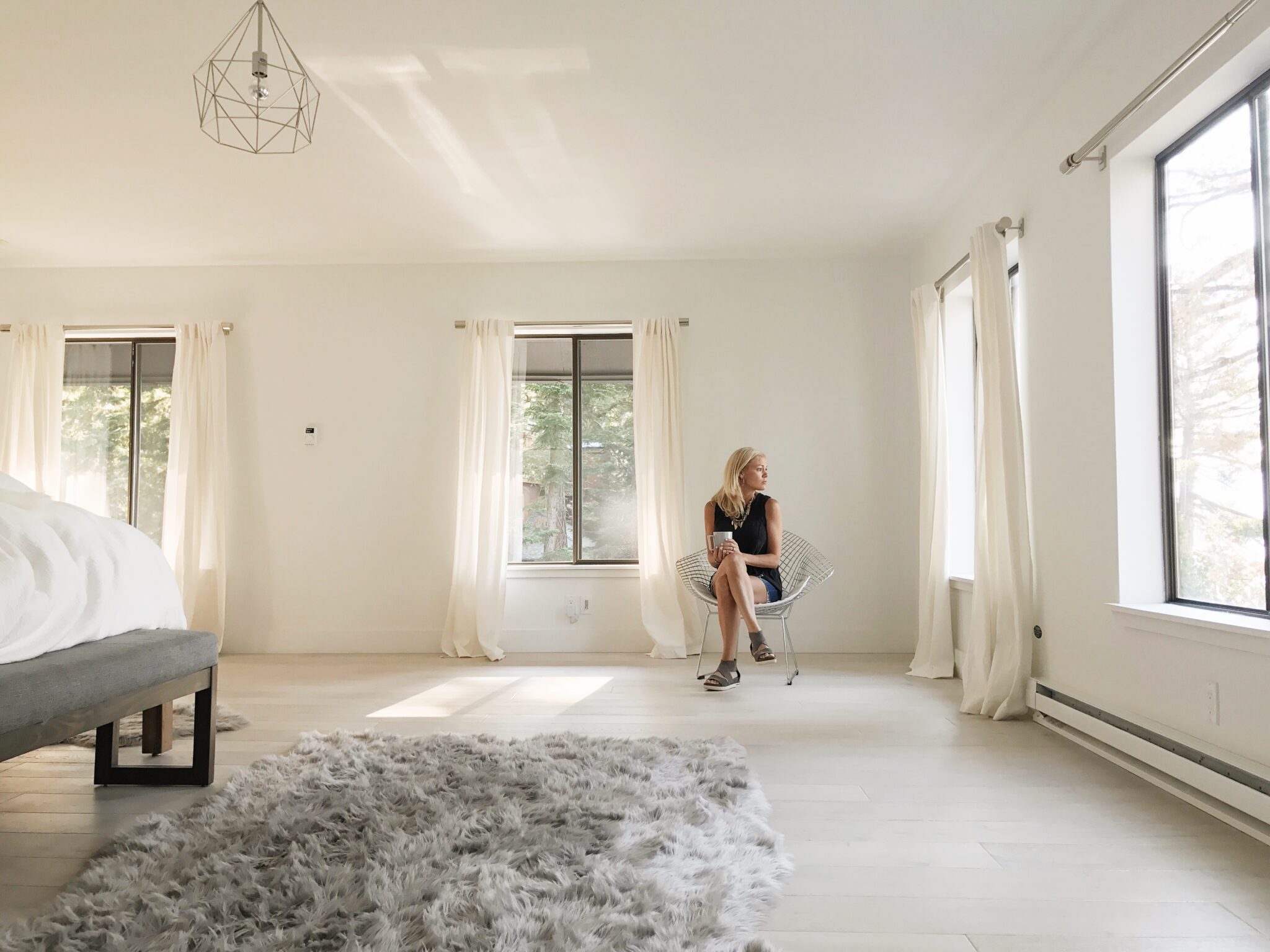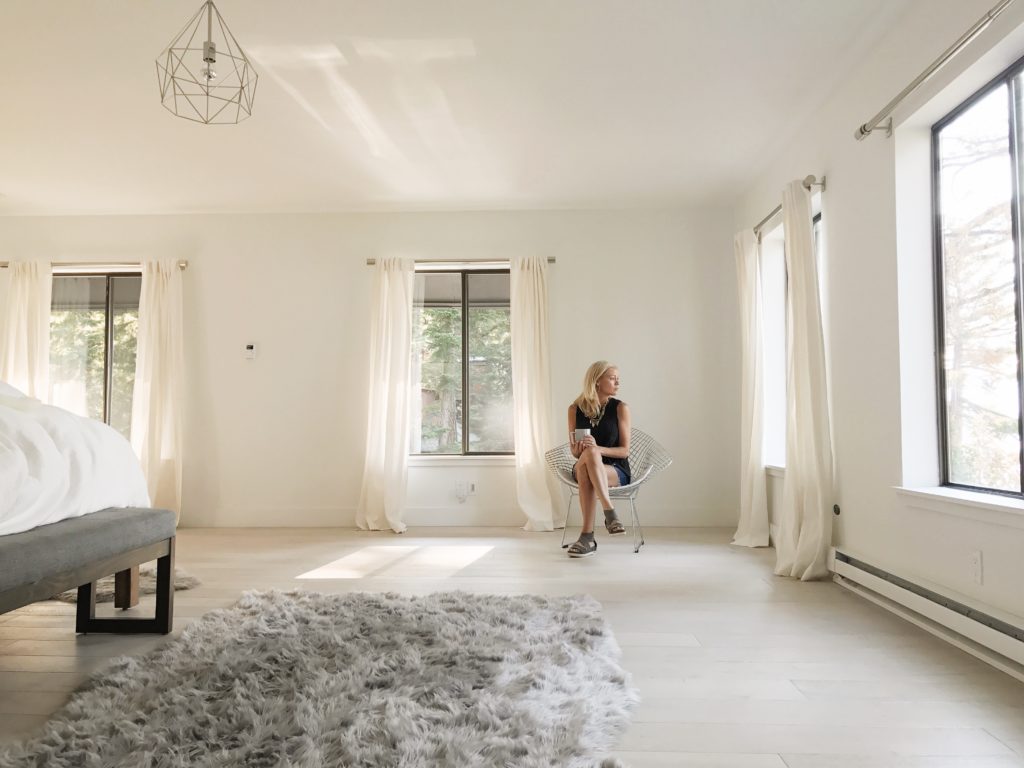 I was really happy that Ryan & Val decided to give everyone most of the morning/afternoon to relax and enjoy the day before the wedding. That too is untraditional and very nice. After our morning I went and had my hair and makeup done in their room before starting their pictures. It was super nice to just be apart of the day. Valerie also got ready in their room and it was just beautiful. The decor, her style, and vibe all tied together. It's like a photographers dream really.
Once she finished they decided to do a first look which you guys I can't say this enough how big advocates we are of this. It's a moment where you see each other before the ceremony by yourselves. You get to have time to yourself and that is something you'll never forget. They went into this area where it was tall pine trees with the biggest pinecones I've ever seen! Very cool! Valerie walked up, Ryan turned and they both laughed with happiness. And remember I'm his sister but it was honestly the coolest thing to experience.
Right after that they were able to have their moment together away from guests before the start of the ceremony which again best thing ever.
The ceremony began, my brother walked my mom down to her seat, Valerie walked to Ryan with her mom and our oldest sister Erin with one of Valerie's best friends officiated the service! How cool is THAT?! It was a beautiful, funny, happy ceremony that really showed their personalities which again for me, is cool to witness.
Once it finished the night began and unlike any other wedding they elected not to have a first dance, speech, cake cutting etc…. they chose to just make it fun for all and not on a schedule. However, the cake, desserts, the DRINK bar by Petite Street, the band, and everything else was absolutely INCREDIBLE! They killed it on details! I'm a proud sister! After we finished family photos Lindsey completed the night which was super cool because for us as we are generally running around to document things requested which isn't a bad thing but I'm not going to lie it was relaxing. This time Lindsey was able to capture everyone, together, having fun. And for that I'm grateful. As the night went on we witnessed one of the most beautiful sunsets I've ever seen in my entire life. How often does that happen? Never!
We are really big on keeping our edits clean but we also REALLY love our fine art edits. Their wedding is one that I actually edited completely in fine art edits for this blog post which gives you a taste of what that looks like. Without more rambling I will share their story and I hope you'll enjoy it as much as we did documenting and being a part of it.
Vendors