It was a beautiful June at Laura and Brandon's Misty Farm Ann Arbor Michigan wedding. This is one of our favorite outdoor venues and it suited this couple perfectly! I absolutely loved documenting their day and they were amazing to work with!
To begin their special day, Laura got ready at the Courtyard Marriott in Ann Arbor and then headed over to the bridal suite at Misty Farm before the ceremony. Laura, looking classically beautiful, rocked her lace dress and pearls! She was stunning! I could have photographed her all day, but there were more moments to be captured!
Before the ceremony we photographed the wedding party. The farm grounds were the perfect backdrop for their mint green dresses and grey suites. They looked great! After the photographs, Laura waited excitedly to walk down the aisle!
As Laura walked down the aisle she had the biggest smile on her face and Brandon reciprocated with an even bigger smile! I always love when the bride and groom are visibly happy to see each other! It's so heartfelt and beautiful! The ceremony was wonderful and it was a pleasure to witness the marriage of these two fabulous people!
Before the reception we wandered around the farm grounds to find the perfect spot for these two! Let me tell you, Brandon and Laura are so freaking adorable!! The way they look at each other is pure love and I couldn't help but smile as I photographed them. The part that made me laugh though was when the horses came over for a little visit! They saw us by the fence and ran over. Laura was petting a horse when it leaned over and started to eat her flowers. Hilarious! Luckily, her flowers were still intact by the end! Once the horse was done with its snack, we headed off to the reception!
The reception, also held at Misty Farm, was awesome! Dinner was held outside underneath a canopy and, like everything else, it was beautifully decorated! The dancing portion of the evening was held in the barn. It was so cute, with all the hanging, twinkling lights! Guests watched from above as the two shared their first dance. Brandon and Laura killed it on their first dance, the moves were awesome!  
See for yourself!
xoxo,
Sarah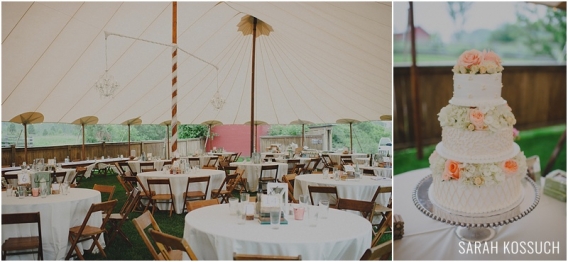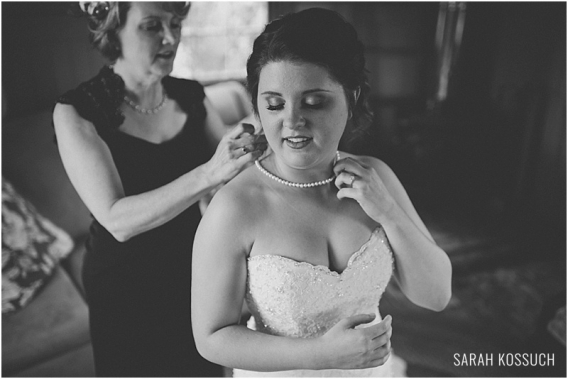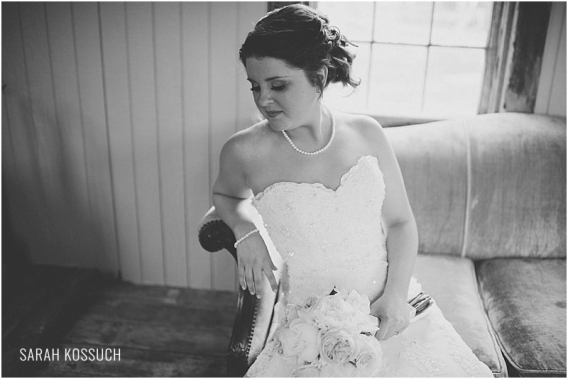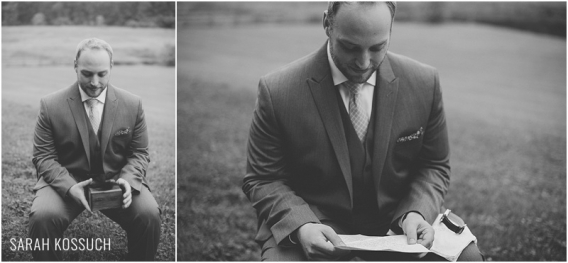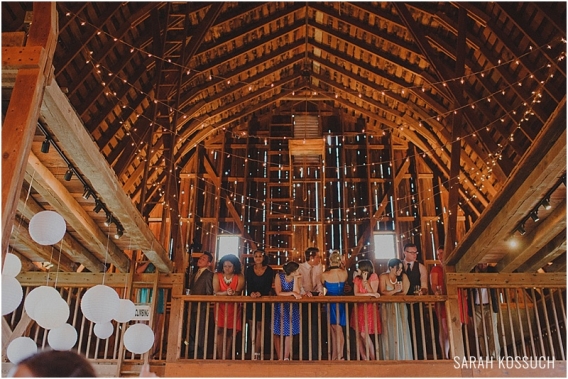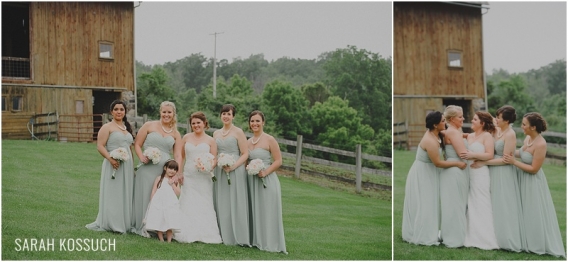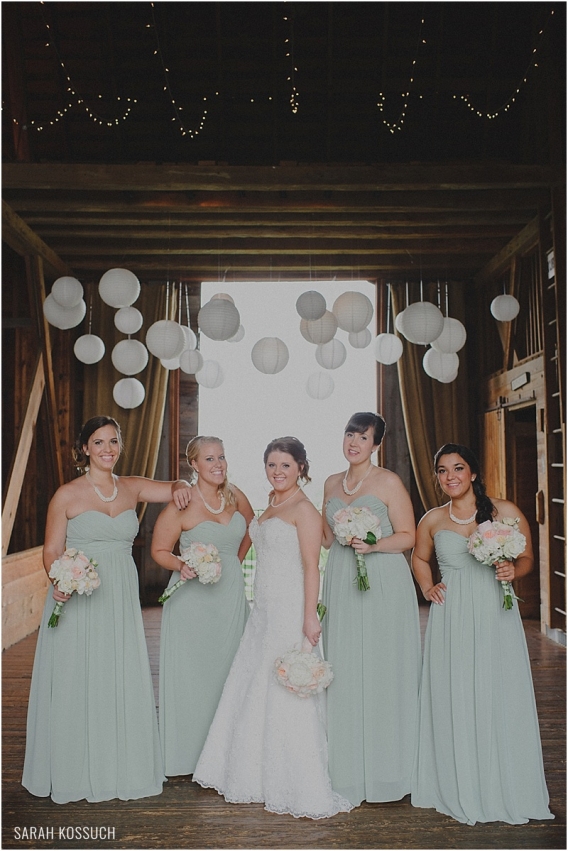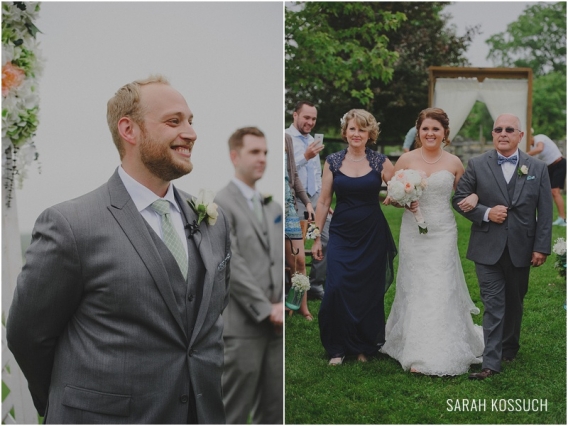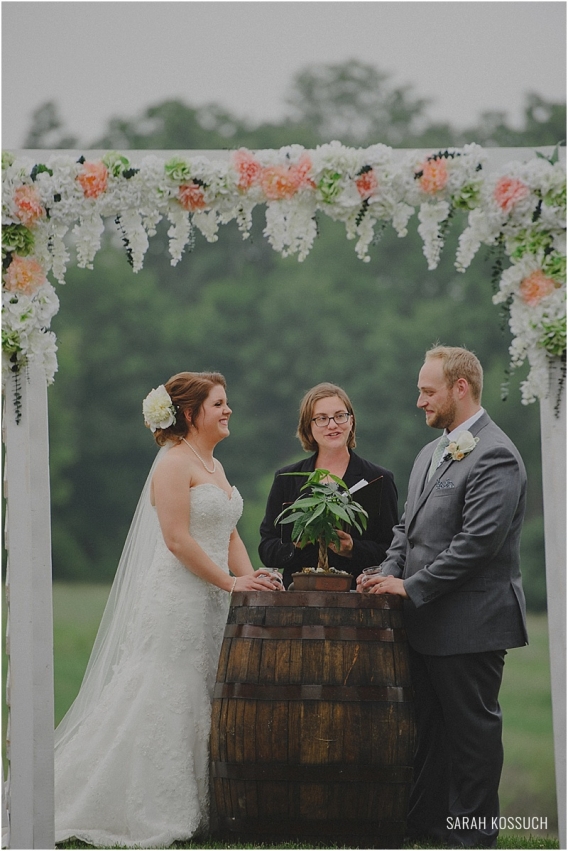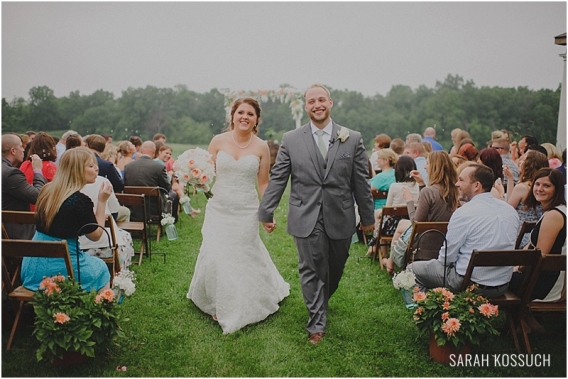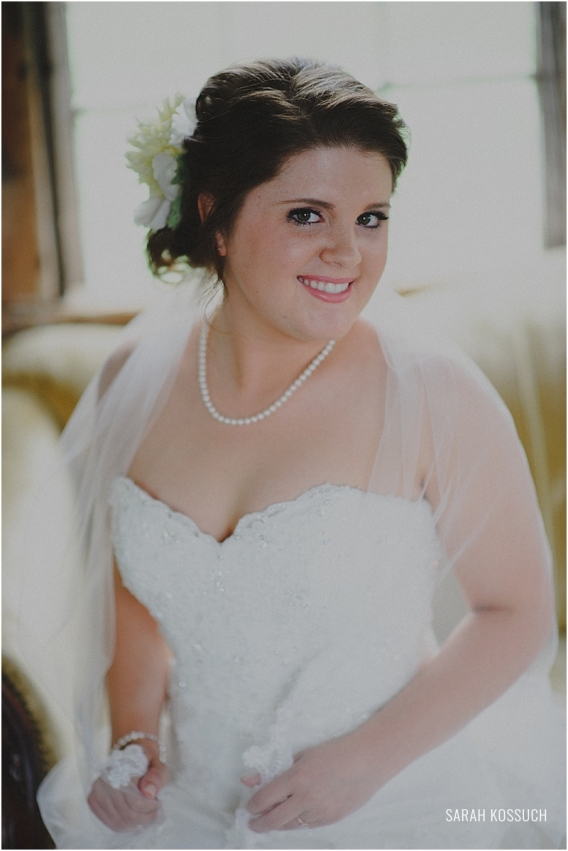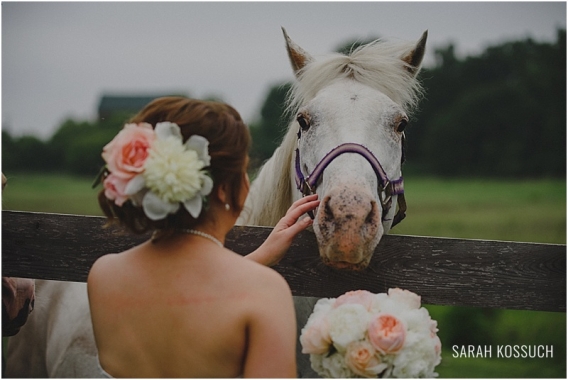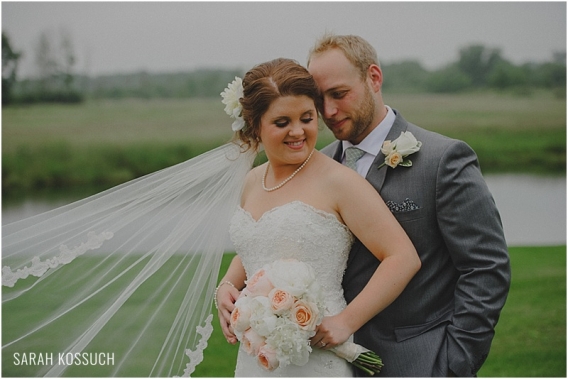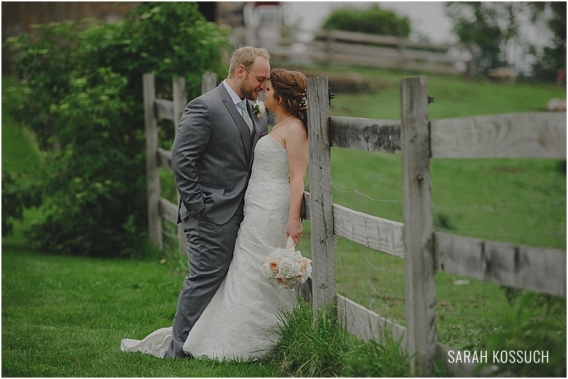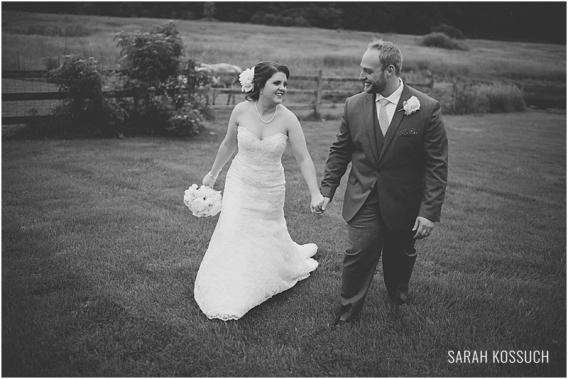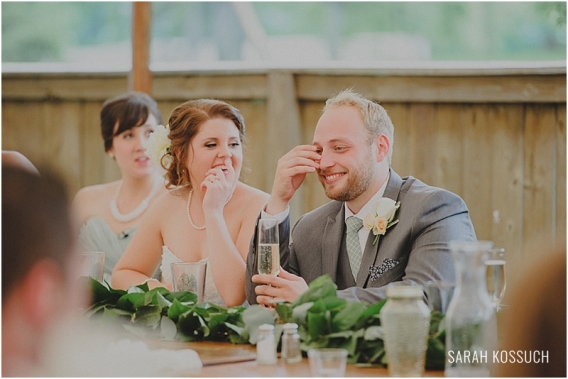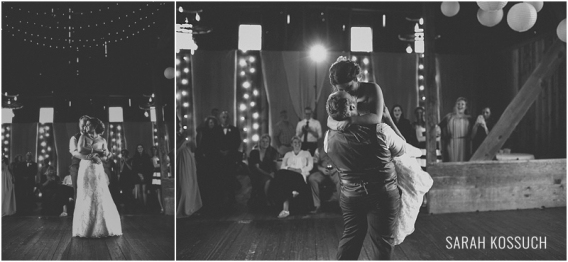 Vendors:
Videographer – Maz Productions
Dress – Mori Lee
Florist – French's Flowers
Cake – Gwen's Cake Decorating
Suits – Men's Wearhouse
Hair/Makeup – Kyle Ann Design