The Peninsula Room Jolly Pumpkin Wedding in Traverse City, Michigan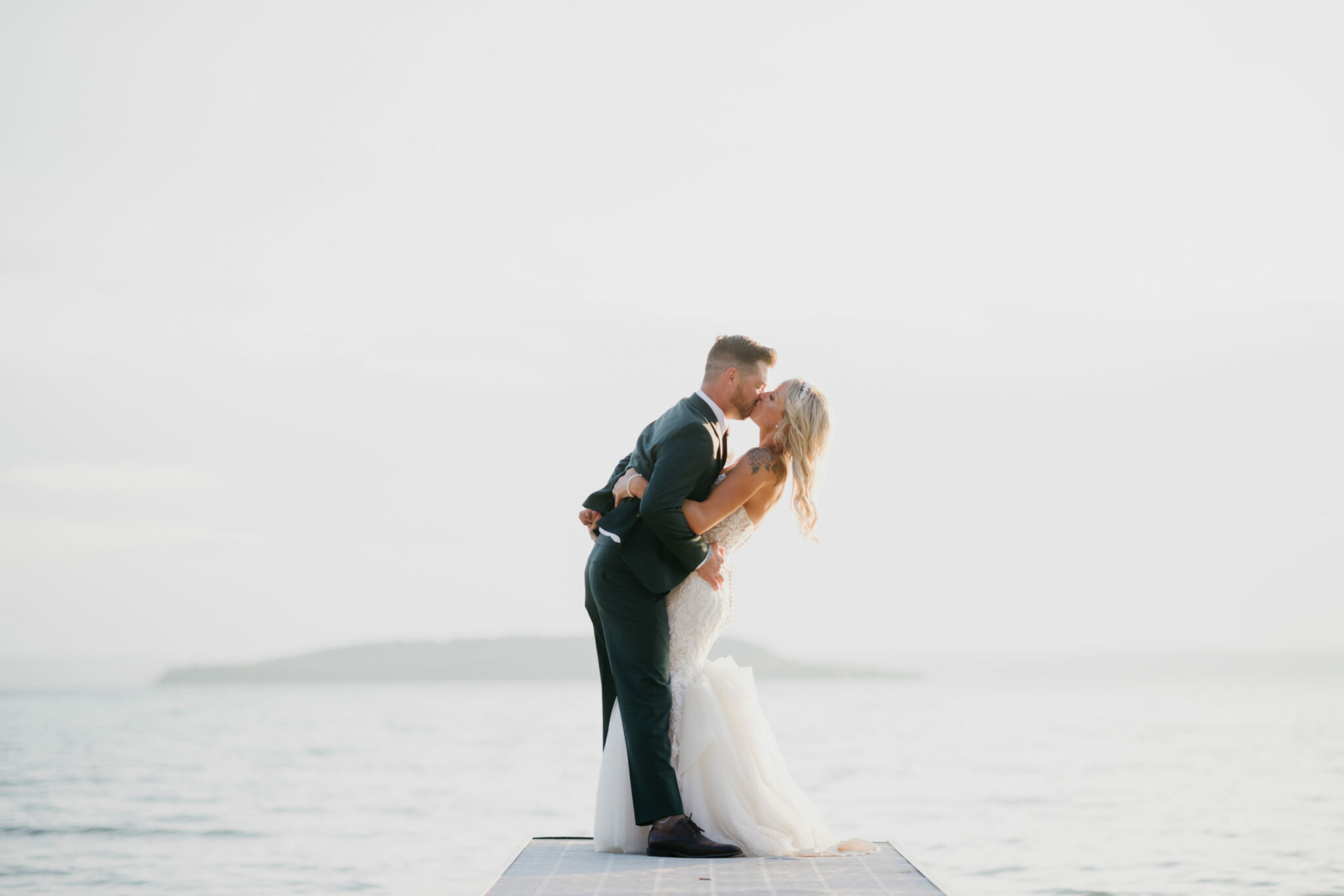 Get ready to be swept into a northern Michigan fairytale wedding at the Peninsula Room at Jolly Pumpkin's Traverse City location. From stunning decor to delicious fine dining options and extraordinary service, you and your guests will be treated to an unforgettable experience. Explore all that this magical venue has to offer and start planning your wedding today!
Tour the Local Venue and Find Ideas. Planning a unique wedding starts with scouting out your venue and gathering ideas to make it special. Make sure to take in the stunning scenery of Traverse City as well as tour the layout of the Peninsula Room. Once you've got these basics down, you can start dreaming up how to make your perfect day even better; whether that's incorporating customized signage or envisioning a theme through decorations, there are plenty of ways to ensure the occasion is perfectly tailored to you and your partner's style.
Choose Your Date and Time of Day. Start by scheduling the time of your wedding. Pick a date and time that work best for you in coordination with other events happening around it. For instance, if you're looking to take pictures outside, you'll need to find a time when natural light is available or at least make sure to have sufficient lighting options for indoor shots. Be sure to also give yourself enough time to plan and account for logistics such as setting up décor and accommodating traveling family members or vendors.
Set a Budget and Invite Guests. After setting a date and time for your wedding, it's important to determine a budget for the event. Set parameters for yourself on how much you would like to spend in total and allocate expenses across food, decorations, music, outfits and any other miscellaneous costs you may incur. Make sure to get an idea of what different vendors charge so that you're able to stay within your budget while still getting beautiful results. Next, it's time to create a guest list of who you want at the wedding. This will help you narrow down things such as seating arrangements and catering options.
Pick Out Your Attire, Decor, and Flowers. Once you've figured out the details of your budget and RSVP list, it's time to start picking out the central components of your wedding, such as the bridal party apparel, venue decorations and flowers. Spend some time looking at catalogs of different apparel designs to find something that suits the bride and groom's personalities. Furthermore, pick out venue decorations that pull the whole room together and add a touch of your own personality. Don't forget about choosing timeless bouquets for not just the bride but also for all members of the bridal party and groomsmen. Keeping in mind each person's style can give an added touch to pull off a perfectly unique wedding.
Make Meal Plans and Finalize Details with the Jolly Pumpkin Team. A special occasion deserves a unique menu and the Jolly Pumpkin team is here to help. During their one-on-one consultations, brides and grooms can feel free to ask questions related to catering options and design ideas for your big day. If you want, the team will even provide a custom designed plate presentation according to your wedding's theme. Furthermore, they also go through details such as dish request formulations, beverage choices, food service techniques and more. With all of these in place ahead of time, you can be sure that your perfect wedding day will go off without a hitch!
Read about Ashley & Jeremy below and how they made their Peninsula Room at Jolly Pumpkin Traverse City the perfect venue for their wedding.
Ashley & Jeremy were married this past weekend at the Peninsula Room Jolly Pumpkin in Traverse City and what a way to close the summer out!
After 5.5 years together, they tied the knot combining their family together as one! In addition, they just so happen to live in our subdivision which has blessed us with not just neighbors but friends. We love where we live guys! The moment I met them I knew I had to photograph their wedding when that time came, and I'm so blessed I did!

Instead of the traditional bridal party, they had all five of their children stand up! I just love that!! And I'll be honest, the most memorable part of the evening was having all five of them introduce Jeremy and Ashley for their first dance as husband and wife. xoxo

From the tearful morning to scrubbing' the ground on the dance floor, here's a few highlights from their day!

=)