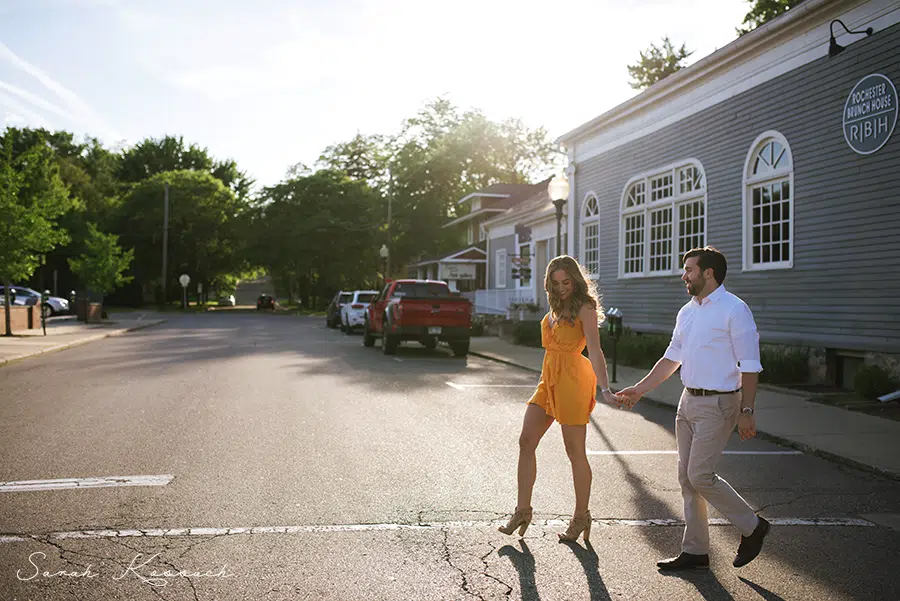 Hey guys!
Often times we get a lot of questions which is super normal. How many times do you have an engagement shoot, right?
There's a few things we go over with couples and I'll go over that again. I'll also give you a couple tips on what to avoid.
How long do engagements shoots typically last? Engagement shoots are an hour long.
How many locations do you allow for an engagement shoot? We suggest that you choose one or two locations (close together) for your engagement shoot. We move around and photograph in different areas of each location.
How many outfits should we bring to an engagement shoot? One or two is perfectly fine! Most couples that choose to bring multiple outfits will choose a more casual outfit and one that is a little dressier.
How long will it take until I receive my engagement photographs? We will post your high-resolution engagement photographs in an online gallery within three to six weeks of your engagement session.
We also have Pinterest boards with some outfit ideas and always encourage couples to look for ideas!
We HIGHLY recommend ladies having your hair and makeup done. That is when we feel our absolutely best and it shows!
A few things we would recommend you avoid.
Avoid bringing friends or family to your shoot. It's a major distraction to you and to us. I would however most definitely encourage you to go out after your shoot because you're dressed up, looking good and super happy!
Avoid clothes with characters etc… This can be a distraction to the capture because the eye isn't focusing on what it should be, the two of you!
Stripes. They are generally unflattering I would try to avoid them altogether.
A glass of wine prior to relax is great but having too much will definitely show in your images – ha!
Wear what makes YOU comfortable. If you're uncomfortable in your outfit that will show in your images.
As I come across more advice I'll update this post!
xoxoxo
Sarah