Camden & Julio had their stunning Detroit Institute of Arts Engagement photos taken with me last summer.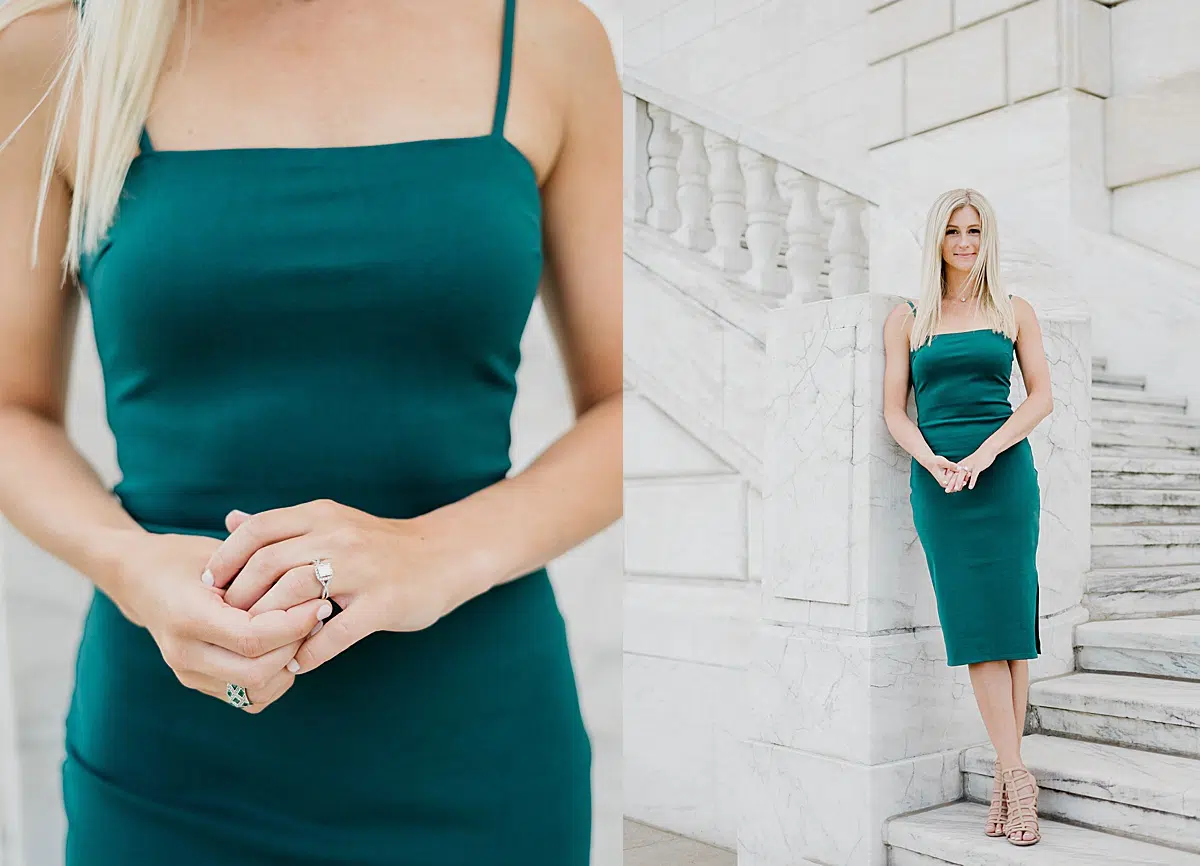 Let me explain a little about why having Detroit Institute of Arts engagement photos taken have traditionally been a go-to for couples.
Detroit Institute of Arts engagement photos taken outside are a popular choice for couples who want to have a unique and beautiful backdrop for their engagement photos.
The Detroit Institute of Arts (DIA) is a world-renowned art museum located in Detroit, Michigan, with a stunning architectural design and beautiful surrounding grounds. The exterior of the museum features grand pillars and arches, making for an impressive and elegant backdrop for the photoshoot. The museum grounds also include several beautiful gardens and water fountains, adding more beauty to the location.
Engagement photos taken outside the DIA can also provide a meaningful connection to the city of Detroit. As one of the most important cultural institutions in the city, the DIA holds a special place in the hearts of many Detroiters. By taking engagement photos in front of the museum, couples can pay homage to the city and its rich artistic and cultural history.
Another advantage of taking engagement photos outside the DIA is the variety of settings it offers. There are many different areas within the museum grounds to choose from, providing the opportunity for a variety of shots in different locations. From grand entrances and archways to tranquil gardens, the DIA offers a range of settings to create a unique and memorable engagement photoshoot.
Finally, the DIA's engagement photoshoots offer the added benefit of privacy and exclusivity. The museum's grounds are often quiet and peaceful, allowing couples to focus on each other without any distractions. They also offer a sense of privacy and exclusivity, with many areas that are secluded from the rest of the city.
Overall, Detroit Institute of Arts engagement photos taken outside offer a unique and beautiful backdrop that celebrates both the city of Detroit and the couple's love for each other.