Birchview Barn Wedding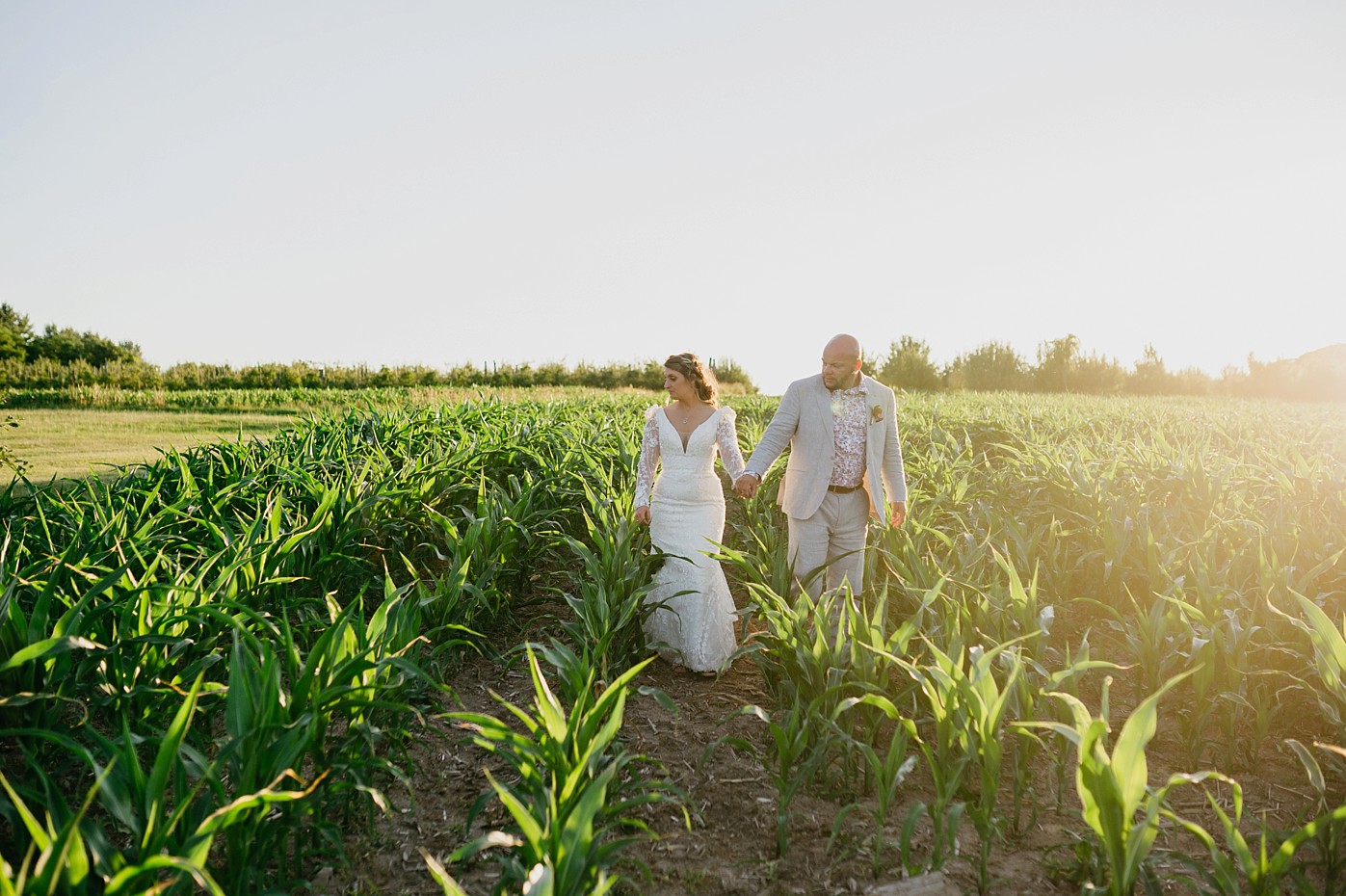 Step into a happy summer affair at a Birchview Barn wedding, where friends and family are gathering to witness the biggest milestone of your life! This rustic, Michigan-style venue is the ideal backdrop for a beautiful ceremony and a picture-perfect wedding celebration. Get inspired by this romantic and unforgettable summer-time wedding!
Prepare ceremony and reception details such as decorations, music, seating arrangements, etc.
Make sure your wedding day at Birchview Barn is picture perfect with decorations, music, and seating arrangements! Fairy lights, candles, and floral decorations can bring the barn to life in a romantic way. Choose an easy listening jazz band or solo acoustic musician to provide music for the ceremony and reception so that everyone can focus on the important moment taking place. As for seats arrangements, you can opt to set up a cozy living room feel or get more of a restaurant vibe with round tables. Lastly, assign seat selections and make sure the seating arrangements reflect your wedding theme.
Choose the Perfect Venue.
Choosing the perfect venue is a key part of creating the wedding of your dreams. Birchview Barn located in Michigan has just what you are looking for – its rustic yet elegant feel make it the perfect place to have a romantic summer wedding ceremony. Not only is this barn surrounded by acres of woods, its decor and design provide beautiful natural lighting that will make all your photos look magical! From indoor seating to an outdoor chapel, this picturesque property has something for everyone.
Find a Stunning Dress and Suit.
No wedding is complete without the perfect dress and suit. Get creative with your wardrobe while you look for something unique and special. Try to find matching ensembles if possible or pick contrasting colors that complement one another. Look for colors and fabrics that will bring out your personalities or highlight the season of summer. Whether you choose a classic gown or modern pantsuit, this is a great opportunity to have fun picking out something special!
Pick Colorful Decorations and Florals.
To bring the outdoor beauty indoors, use lush greenery and colorful florals as decorations. Choose an array of vibrant summer flowers to decorate with and make a statement! Decorate the Archway or Aisle with draping greenery for a whimsical aesthetic and create flower filled centerpieces for the reception tables. You can even add bright pops of color through vases of wildflowers or sprinkle petals down the aisle for a romantic touch.
Capture Every Moment with Photography and Videography.
Make sure to capture every moment of your special day by hiring a photographer and videographer. Hire professionals who specialize in wedding photography and videography and create an atmosphere that will allow them to capture stunning photos and videos. Don't forget to get some staged shots like the first kiss, the exchange of rings, and any heartfelt speeches! With a beautiful backdrop of lush landscape and big skies, you are sure to receive some incredible keepsakes.
Anna & Reggie's Birchview outdoor wedding this summer was So-MUCH-FUN! Guys, the field, the barn, the colors, the smiles, the everything made their day exactly the way they wanted it to be.
Vendors who made this day happen…
Caterer: Forte Belanger
Bar: Slingin' Sisters Event Bartending
Venue: Birchview Outdoor Wedding & Event Center
Tables & Chairs: Detroit Chiavari
Music/DJ: Bee Entertainment
Hair: Breanne Williams
Makeup: Amber James, Artistry by Amber
Floral: Floral Designs by Lori