#1 Wedding Photographer in Michigan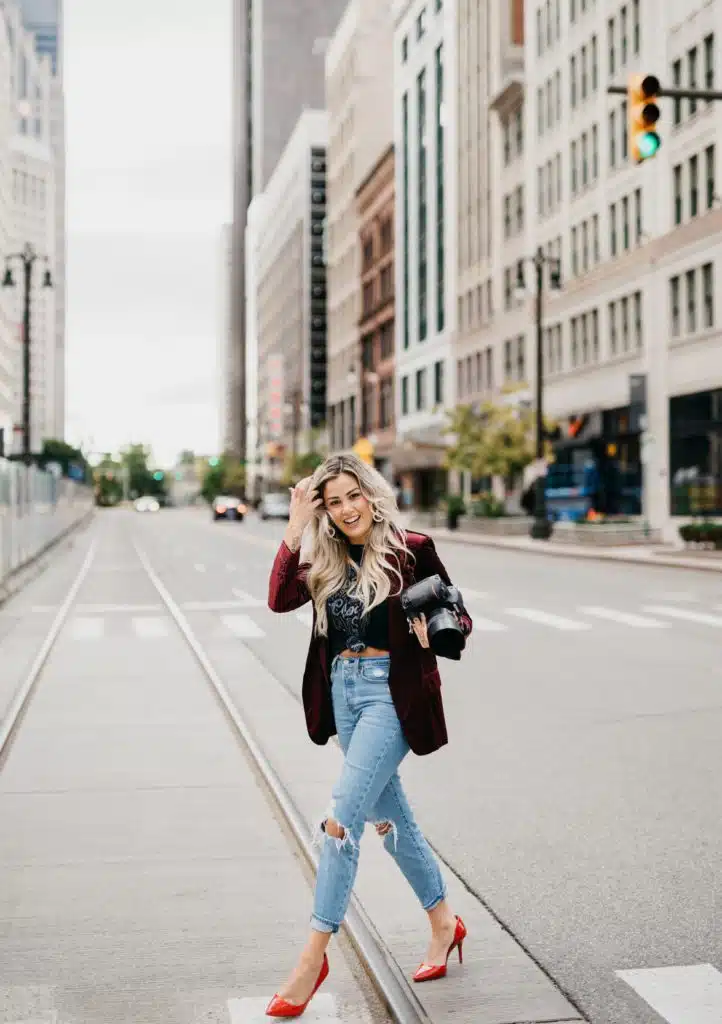 As the #1 wedding photographer in Michigan, someone might consider hiring Sarah Kossuch Photography for a number of reasons, depending on their specific needs and preferences. Here are some potential reasons why someone might choose to work with Sarah:
Her style: If you're drawn to Sarah's bright and airy aesthetic and her ability to capture authentic moments, then her style might be a good fit for you. Many people appreciate the timeless and romantic feel of her images, which can be a great choice for wedding and portrait photography.
Her expertise: Sarah has years of experience as a professional photographer and has won numerous awards for her work. She has a keen eye for detail and a talent for finding the best angles, lighting, and poses to make her subjects look their best.
Her professionalism: When you work with Sarah Kossuch Photography, you can expect a high level of professionalism and attention to detail. She will work with you to understand your needs and preferences and will strive to create images that exceed your expectations. She is also known for her excellent communication skills and her ability to put her clients at ease during photo shoots.
Her equipment: Sarah uses top-of-the-line photography equipment, including a combination of film and digital cameras, to ensure that her images are of the highest quality. This can be especially important for clients who want to ensure that their images look great when printed or displayed in high resolution.
Ultimately, the decision to hire Sarah Kossuch Photography (or any photographer) depends on your specific needs, preferences, and budget. If you are looking for a talented and experienced photographer with a style that matches your vision, Sarah Kossuch Photography may be a great choice for you.
No schema found.